Sam_And_Tim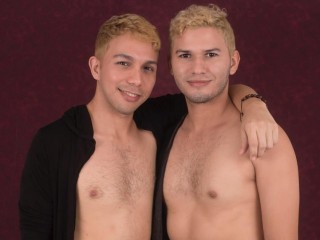 always excites us when sam caresses my back with his penis is a show you love and want to see a...

AngeloAndJacobo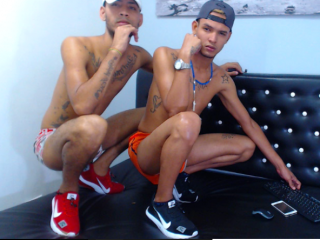 . we are very hot and prune, you do as you like or say for the question that we are 2 complacen...

jeanxjosee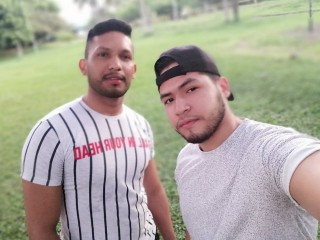 we are very open in every way, let's fulfill your fantasies

doll_black_and_boydirty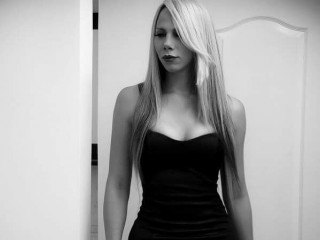 enjoy the sexodivertidoy estravertido conmisamoresmm

Evansandjosua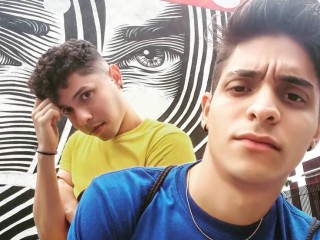 we get hot sexy generous guys, who like to talk dirty.

thejackcouple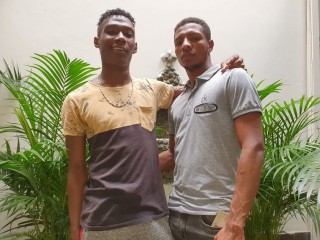 turn me on when watch another couple having sex. we love a master too but, asking about role pl...

JamesandMichael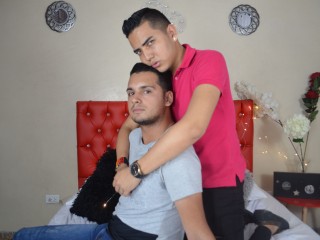 i like seduction games, talking dirty, correct stimulation, safe sex, fulfilling fantasies, mor...

ZEDHUNTER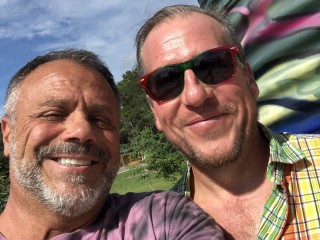 anything...open. new to this and my partner is leading me through this adventure

RickyAndAdam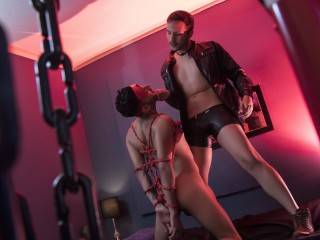 our fantasies are a little kinky looking for some people like and enjoy be watched by me while ...

JOSH_CRISS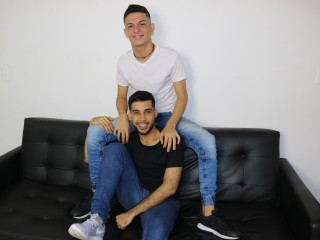 we are a couple of very open friends! we like the game of domination, roll the dice, fingers in...

Astronauteboys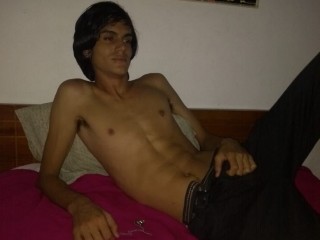 i like so much techno music, and see porn always. i like feets too

EcstasyTwix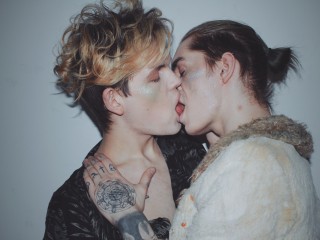 be nice n polite with us, and we will be nice and open minded for u!

Aslan_And_Thommy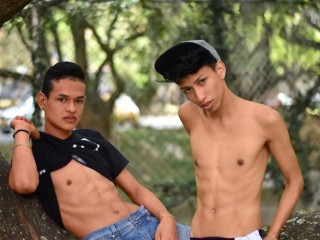 we turn on our body massages on sensual manner, you have a very happy ending.

TWOUB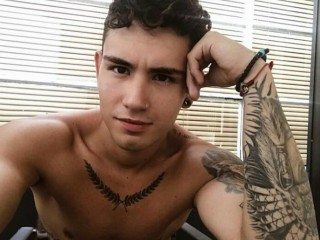 games between us, meet new friends and discover fantasias

Total_Sex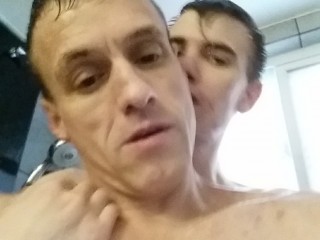 hardcore use... twinks... bb cbt exhib... other things that u will find out!

Katsume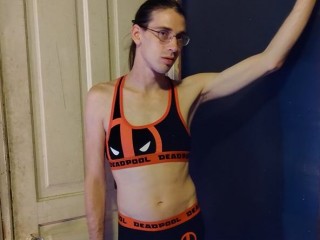 masculine dominate guys, bbc, toys, big cock, roleplay

braydenxtristan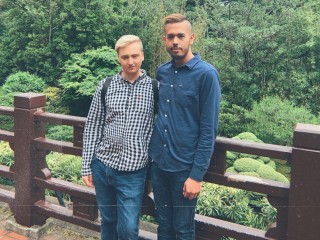 tall guys, guys with confidence, someone that can keep a conversation, and last but not least.....

gayvibes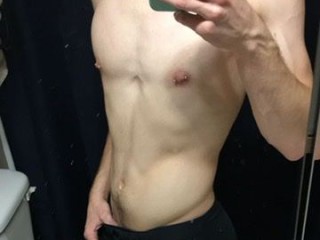 dominant/submissive men, cockiness, cum, sweat, and muscles.

MineshaftBerlin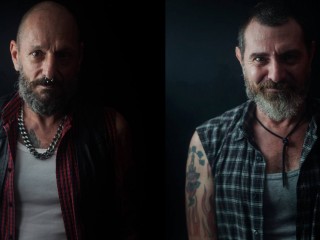 horny men who like to watch during our play. the hornier they are the hornier we play

Gaysveryhorny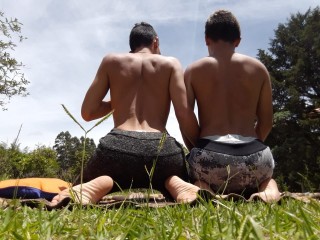 i love sadomasochism, fetishes, older men, domination, submissive.

zackandcoddy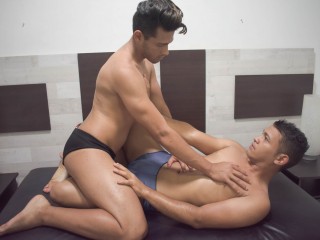 we love that they give us slaps to take off our clothes that stimulate our body and enjoy

couplelatyndirty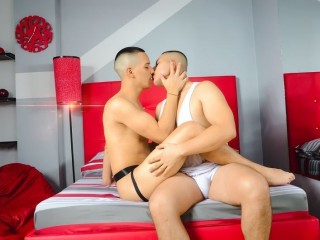 we love to see how horny and hott a member can take us

YeiKing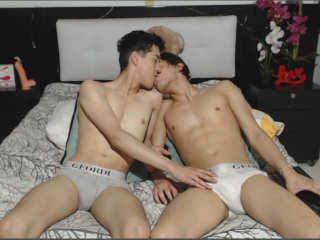 we are excited to see how they enjoy watching us fuck

ETON_AND_KURT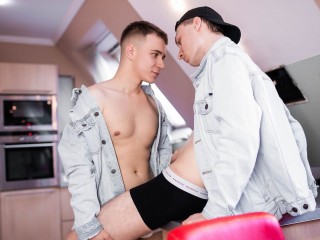 soft kisses and passion in eyes when we are see each other , that could be risky bcz our pants ...

prettyboysnine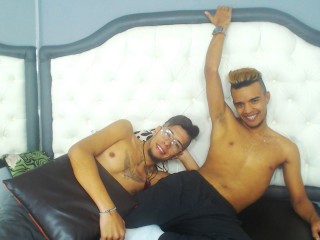 love to do naughty positions, darink kisses and touch my self :) and roleplay :p watch me be yo...

jeanmartinn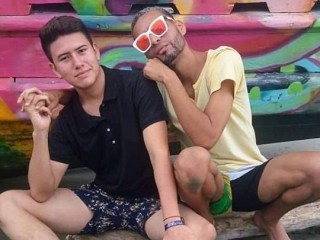 we are very accommodating and unlimited sex, oral somo lovers

Twinks_for_King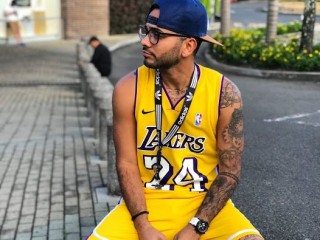 anal, it's the most we love to do since we are experts in the subject excites me when my friend...

noahyfer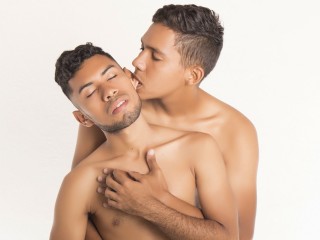 we like to have fun, go dancing, go for a walk, get to know new cities, the cinema. ask for sex...

mattandjack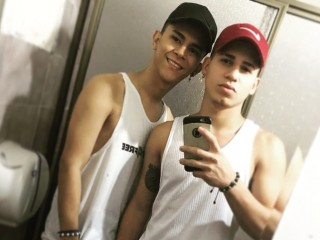 there is nothing that affects us sexually, we are very active for you

Alan_Max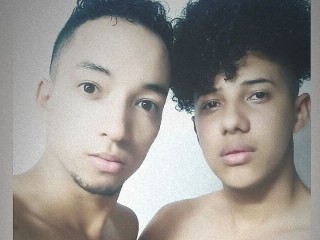 always encourages us good words, know that we souls do better this, love what we do always keep...

JimYangandCameronCarter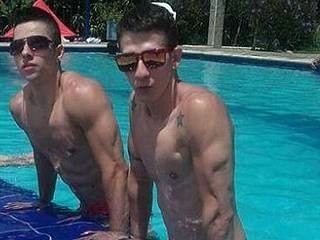 turn us on doa hot 69 sucking eachother is so hot and then lick our assholes and make our tight...

Jeremy_And_Marcus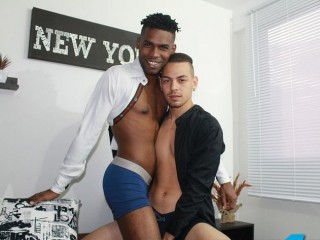 i like nice people, i like people who make me smile, and i like hot people, i'm here to make ev...

DemianAndKlein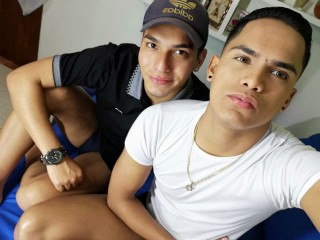 you can find a friend, a boyfriend, whatever you want, do not be shy when expressing your deepe...

A_aronx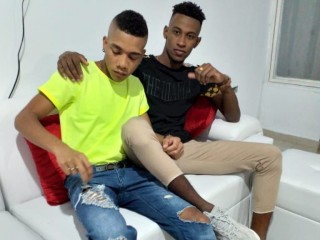 in our show there will always be pleasure and good moments of pleasure

evanandalex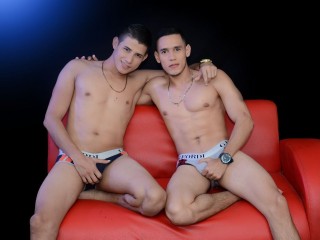 we are two boys always ready to please you in everything you ask

sassywinksx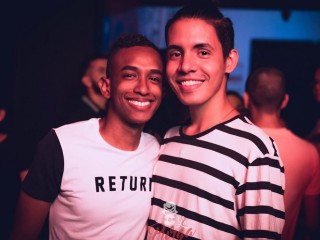 the big things excites me the great prizes and the good sex the good cocks

MarckoandLuca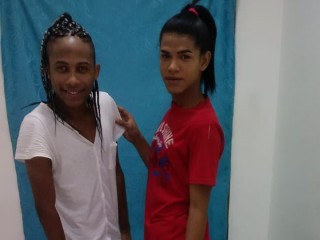 i like to please the customer we are very hot we love hard and wild sex

AlexAndJohny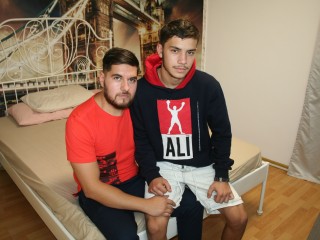 i like mature man and confident man for me hearth kiss you bb

MatheusAndDoll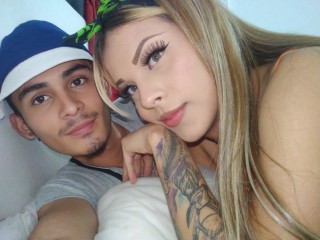 we are very hot and prune, you do as you want or as you say the question that we are complacent...

BadBoysLatin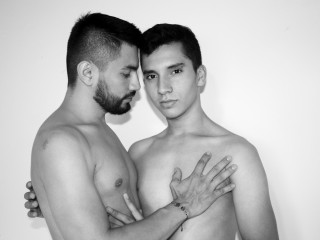 confident men, rude and pervert minds, sweet and naughty men

JosepandLuca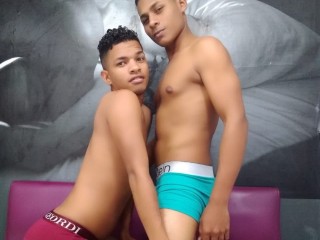 i like to dance and talk to you and make everything you want us like wild sex

karimandjordan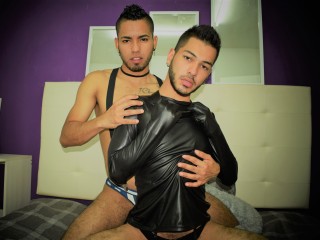 we like the previous games, being daring, mischievous, but above all being very attractive and ...

TwoGuyss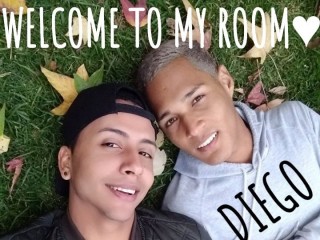 my feet, hands, penises, vagina excite me and meet a great show

ZackXPeter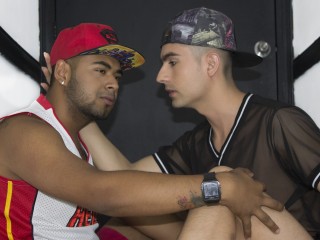 love the good suckers and play hard whit you. come on here and enjoy all nite.

Kam2000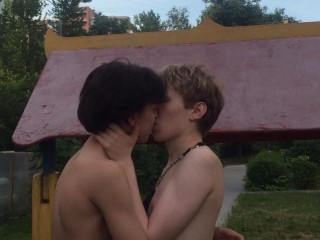 anal sex. masturbating. blowjob. rimming. spanking.

erickanddonatow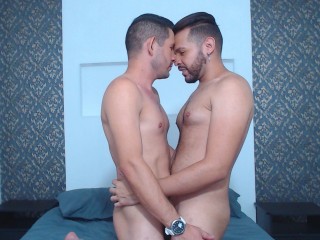 it brings us a good man who dominates us and lets himself be dominated so that he feels as if h...

hellenandalejandra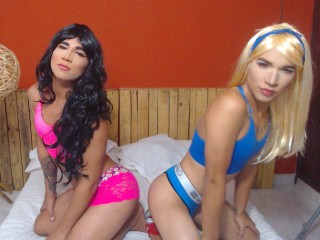 suck, kiss, have good sex, run when the point of excitement is at maximum

AdriannAlejandro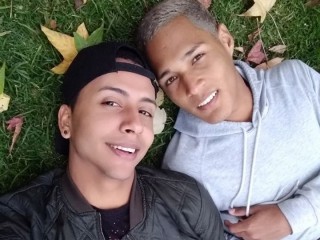 we are very hot and prune it, you do as you like or say for the question that we are 2 complace...

HotLatinStuds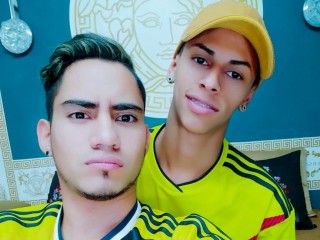 we love members who know what they want and who are willing to get to know us better

duoperfecthott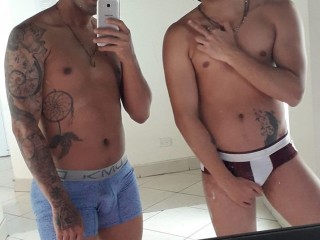 i like to play with my partner please my client and put finger in the ass and be very wild

restlessforyou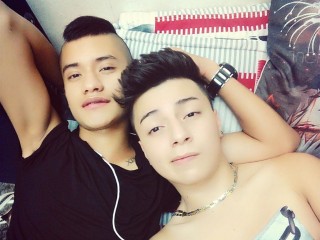 we enjoy being demanded, observed naked caressing ourselves enjoying all our attributes.

sHoWsExYmIxTsVsBoY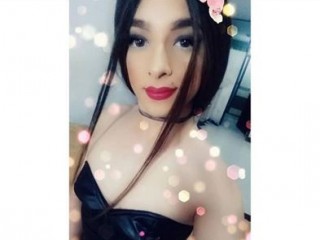 spreading oil all over our body and licking it with our tongues

Priidekiing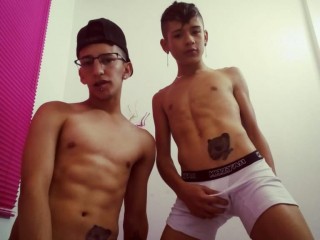 i really want to try sex in a plane full of passengers in the cabin for flight attendants.my fe...

xTwoLatinHotx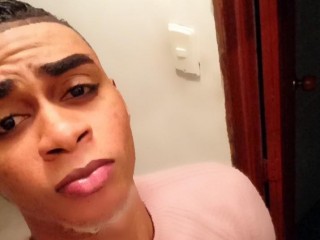 i like that they treat me well, that they caress me to kiss my neck.

David_VECL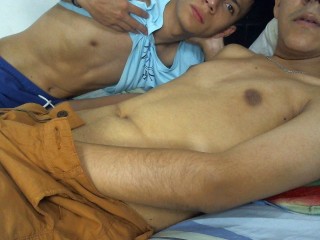 we love do your fetishes, fuck my partner, blowjob, suck his ass, cum hard and whatever you wan...

DoryannwithPaul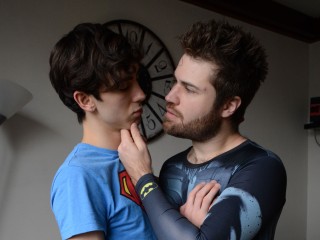 sharing fantasies, exhibitionism, role play, submitting to your desires

boysexnow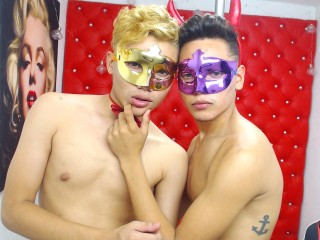 it makes us very hot play with our bodies explore them live new experiences we like strong sex ...

derryxkevin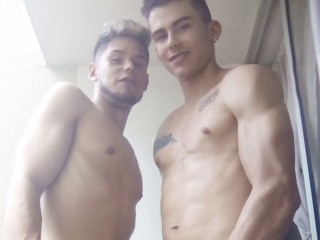 what turns us on most is that we are put to make many poses of the kamasutra we are fascinated ...

lucianoysantixxx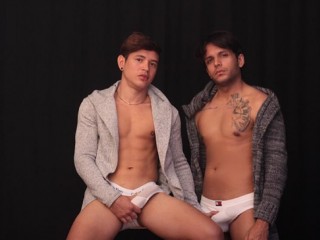 we love to make naughty positions, give kisses and touch my parts also enjoy toys and role play...

JustinHotKent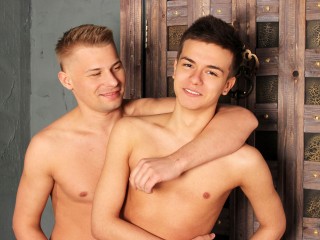 of course every part of gay sex is turning us on really hard, every thought of a thick cock or ...

Eros_Duosex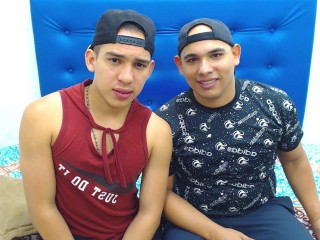 we love to please you and ourselves while you watch us. we have all kinds of sexy outfits and t...

Hot_Cute_Lovers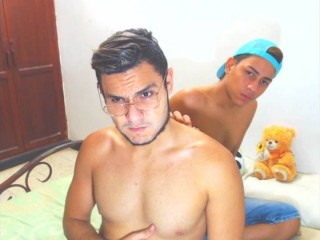 big cocks, big ass, feets, domination, big boys, withe boys,

RobbieAndStingy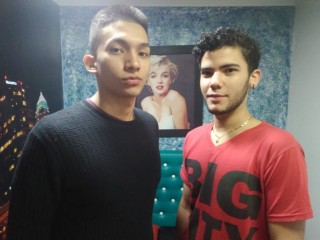 we are very hot and prune, do as you like or as you say the question that we are complacent love 2

EnzoandBryam18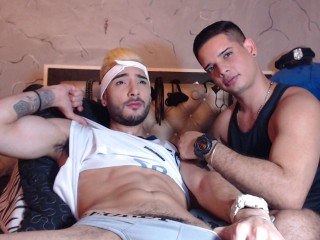 we like role-playing, domination, punishment, tie-up, sex games, sexy lingerie, and lots of sex

BraydenXTris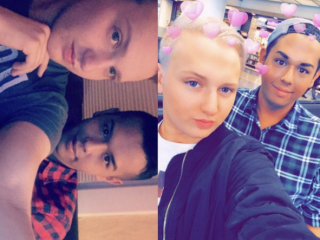 tall, confident, nasty, kinky, rough, oral, anal, ass play. bareback.

BENJASCOTTHOTX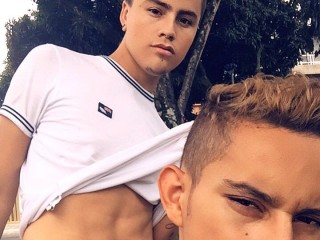 oral sex anal sex morbid masturbate among other things

Jordan_Mate_And_Karim_Taylor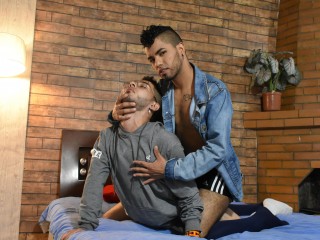 make sports, cooking, read, dance, and have sex, .

kenydomick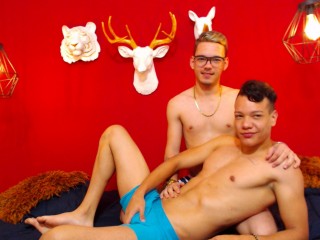 we like to have fun, go dancing, go for a walk, get to know new cities, the cinema. as for sex,...

duosexyshow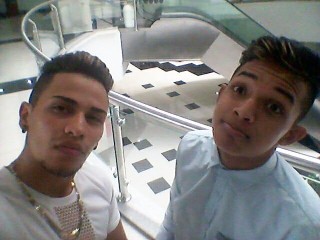 we like to suck and fuck hard we like the wild sex we are very hot and submissive and dominant

EricLoveMartin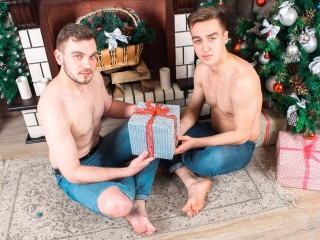 we like to have fun cam 2 cam and watch people on their webcam how they enjoy our hott show.

colin_nick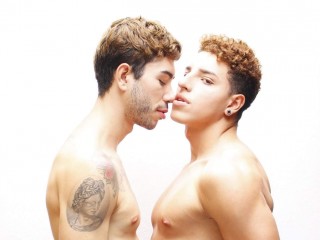 the respectful men who are here to enjoy everything that our body and our company can offer them.

PETERMICKY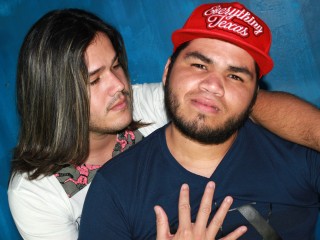 sexual fantasies like: doing it in a plane, in the sea, or on a beach and that i feel observed....