ETON_AND_KURT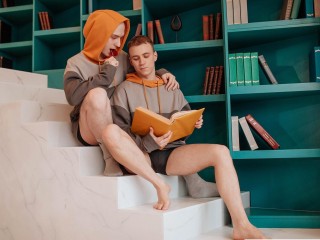 soft kisses and passion in eyes when we are see each other , that could be risky bcz our pants ...

NaughtiBois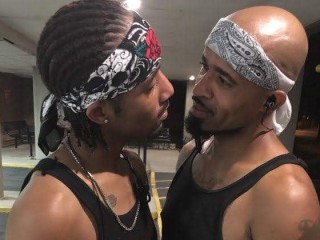 ass eating, big dicks, well kept bodies, fucking, sucking dick, multi-people, creaming or nutti...

twobadboys4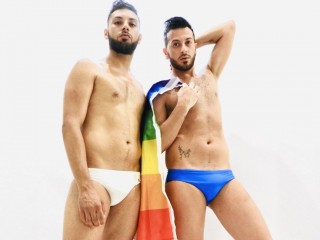 two boys one goal: to make your cocks burst with our video shows. we love polite people and at ...

MARRIEDGAYS213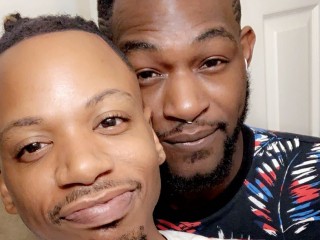 hot young african american gay married couple vers sex peanut butter & chocolate 31 & 26 uncut & cut

BraydenXTris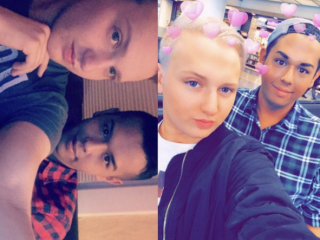 tall, confident, nasty, kinky, rough, oral, anal, ass play. bareback.

cute_boys
we are excited by men who know what they want, who enjoy watching us fuck hard and let their pe...

jeanANDmarkuss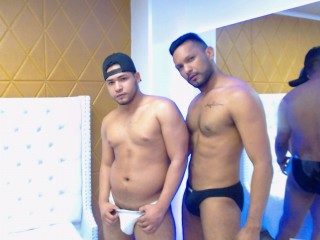 morbid romantic men who dominate me give me orders in strong sex masturbation, milk

Adamythomas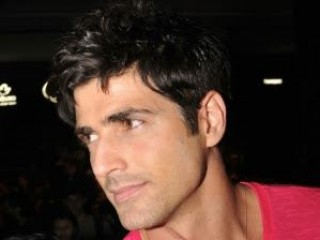 anal sex, oral sex, dirty words ... without limits

DuoDanisMate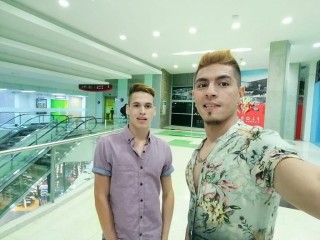 i am turned on by older men addicted to sex happy man who like to have fun and enjoy life

theboysBlacks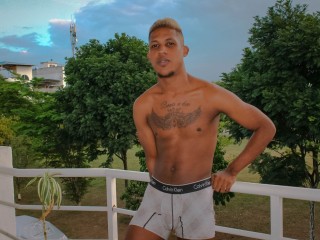 i am excited by dirty words, caresses, kisses on the neck, sucks and masochism.

edwarandstive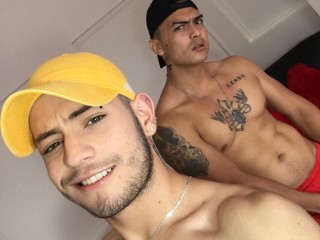 kisses, caresses and oral sex! and more much!. lets go to play

BROOKLEN_AND_FRED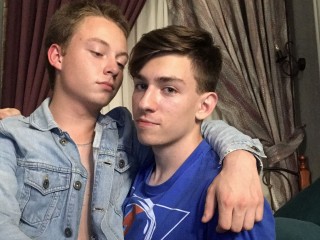 giving or receiving oral sex while i'm driving - that's what excites me the most.

Boys_Horny19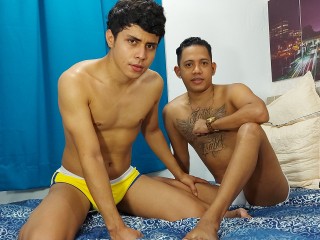 the man who enters my room to see how i get or finish and see how i have morbid with my partner...

jayandstivenx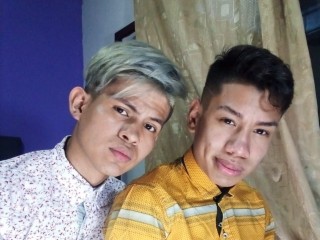 we are turn on by bondage, and other peoples crazy fantasies

blackboysx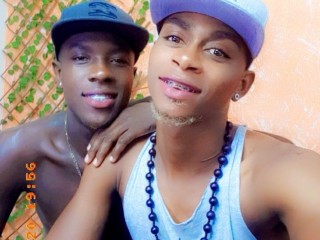 i love people who know what they want and have good dialogue

jayandstiven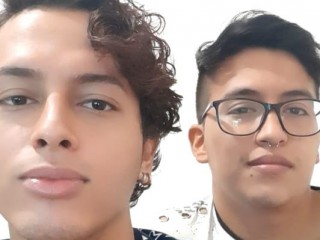 we get turned on by hard dicks and crazy new fantasies

pipexdarwin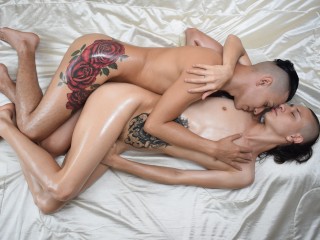 warms us see the naked body, touching, kissing, feel and enjoy the moment

OSTIN_AND_BRUCE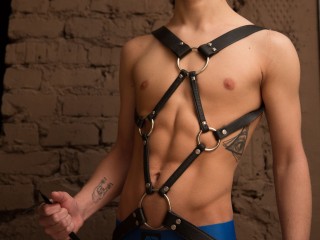 how many questions in our world.et's try to find answers for ur questions.it'll make our life e...

MathiasAndAron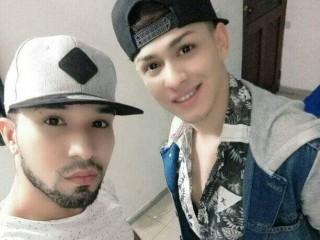 i like to see the hard cock, play with sperm on our bodies and look for new fantasies.

bigblackcouple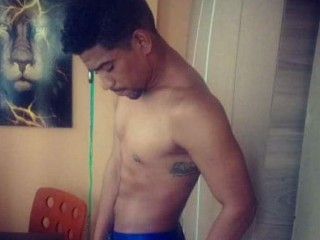 we are excited by a man who speaks loudly to dominate us

hottiecouple_sex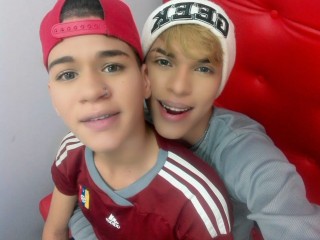 we love people who know what they want, willing to enjoy and be carried away by pleasure. no ta...

sHoWsExYmIxTsVsBoY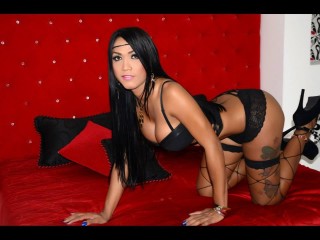 spreading oil all over our body and licking it with our tongues

Jeremy_And_Marcus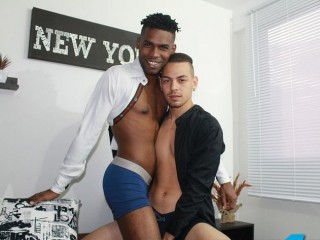 i like nice people, i like people who make me smile, and i like hot people, i'm here to make ev...

trainerssex
you will see us being hot having strong sex and with love at the same time my little milk inside her

mathias_elias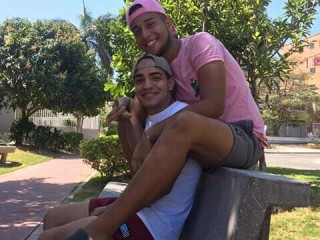 accommodating, hot, morbid, erotic, open minds all open

arabe
we are always active and ready to play and present a good show for everyo

Marc_x_Will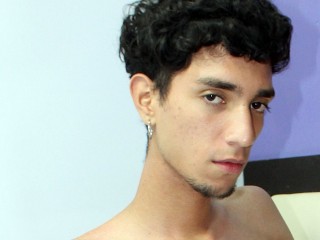 it excites me to see naked, caress me my body and please fantasies, masturbate

cloud_n_squall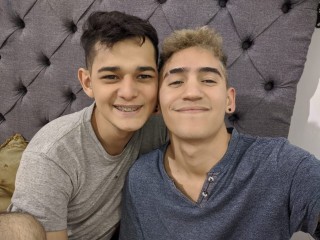 we enjoy when someone wants to see us doing it while we have hard sex, the touch of our bodies ...

creambb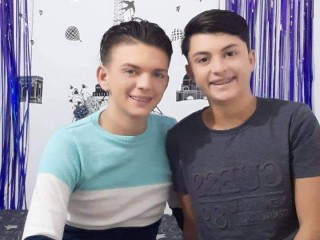 sado, my spoiled dildo, anal sex, deep throat, many other things you can think of

FoxAndLeon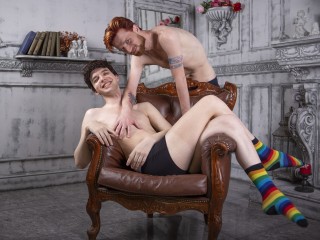 of course every part of gay sex is turning us on really hard, every thought of a thick cock or ...

Gaysveryhorny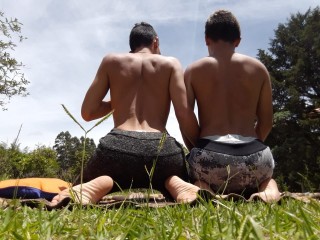 i love sadomasochism, fetishes, older men, domination, submissive.

GuysHOTsex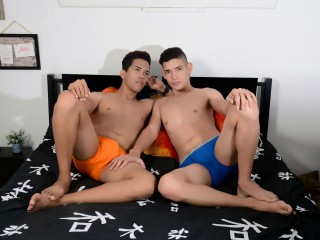 we like that we were having sex until we reached the point of maximum excitement

Erick_Betl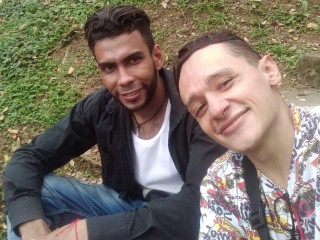 i love hot people full of pleasure and lust, with words full of sex and pleasure.

Aaron_davihot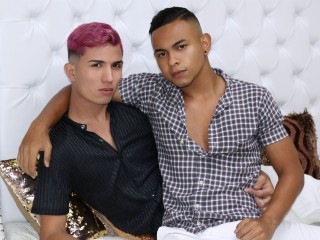 because it is one of the best sites that helps their models

TOMASandJOPSE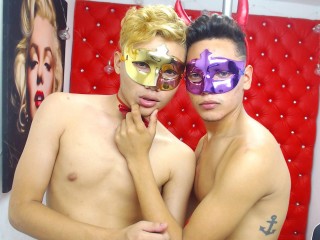 we like hot men without limits and with great taste of everything that can be done

BlackBad_Boys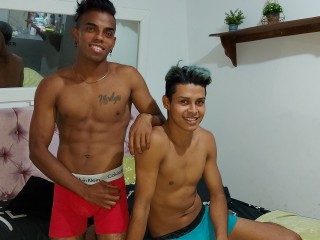 we are warmed by the person who enters our pvt room and see how we are morbid until we run

ChrisandKyle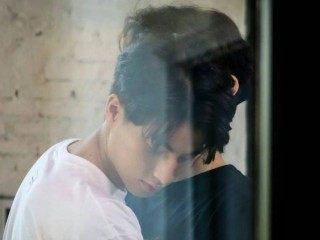 our favourite pastime is pampering each other. especially when there is someone to watch us ;)

Wild_extrem_boys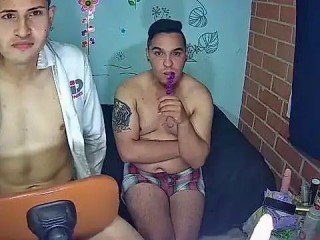 when people are allowed to be themselves the relationship can really grow. truth is that we wil...

ChristianandFabio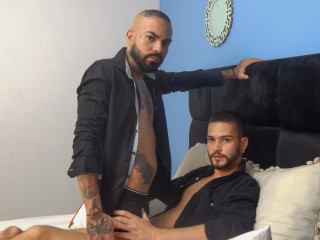 we love to follow ideas for hot shows, love to role play, hard sex, using toys, and very much m...

KATYandFREDO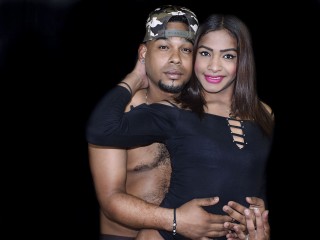 i am excited to come in my underwear and be the masclaient of the room

Eduardo_David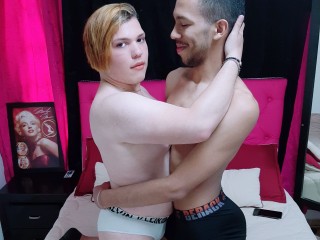 i'm excited to see a veiny hard cock to lick, sucking is my weakness. we like to see that you a...

GeorgeandSam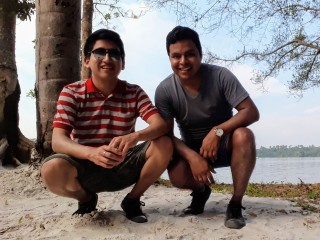 loves, cummings, blowjobs, bareback, hard sex, tips

erick_charly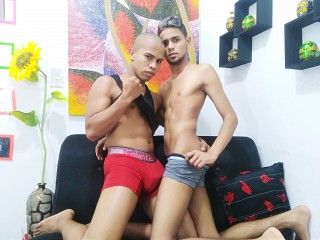 i like men in general, we are two boys, one active who is attracted to asses and the other pass...

hottlatin_couple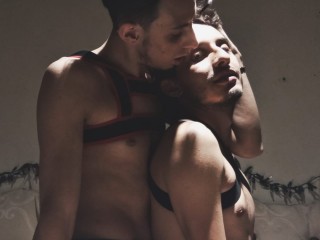 people who want to see us fuck, kiss, spank, anal and oral sex.

Ohdamnguys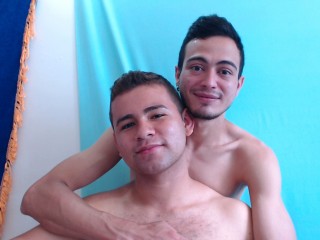 traveling, make sport, dancing, knowing people and have fun, doing a thresome with our fans in ...

NICO_FOX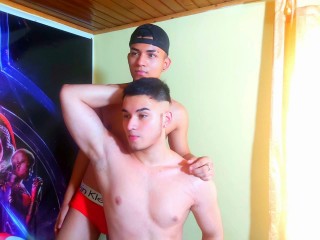 men with big penis, kissing, anal sex, oral sex and gangbang

CornyAndScoth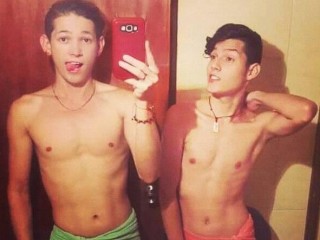 it excites us when they keep us active while playing, those are the times where we are hotter, ...

james_and_bono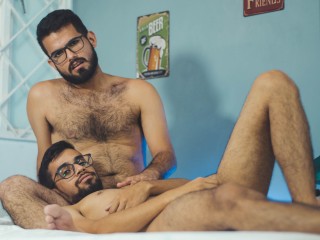 daring and fun guys we do not have many limits so ask for practically any sexual practice

MaxAndJustin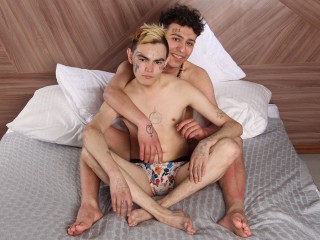 we are turned on by people who are sure of themselves, those who know what they want and enjoy ...

sexygirlshhot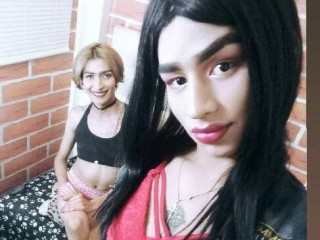 i love to do naughty positions, darink kisses and touch my self :)i also enjoy toys and rolepla...

TwoSomestraightx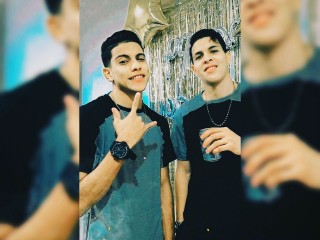 i am warmed by men who see how i masturbate until i can cum

johan_and_mateo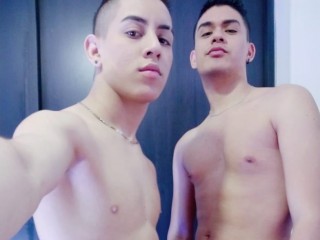 we are a very sexually active couple, we are young and hot all the time

boyspower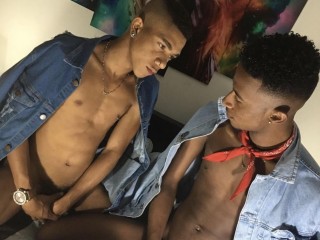 chivalrous guys with good ass and cock excite me to enjoy

Booboodad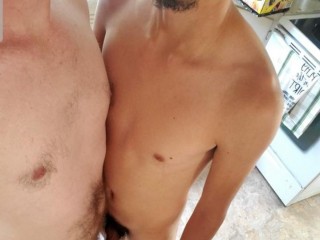 older men, huge cocks, dominant tops fucking my man.

chriss_and_alex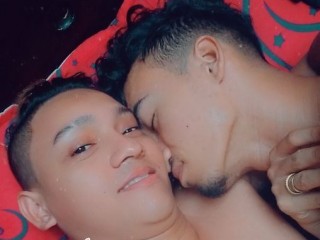 los hombres cari?osos detallias los hambres caliente

Alexander_And_Kayssen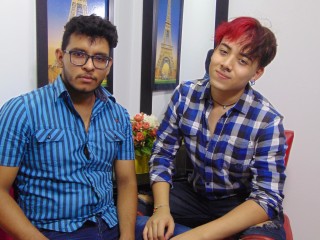 sexual fantasies like: doing it in a plane, in the sea, or on a beach and that we feel observed...

latinpasionx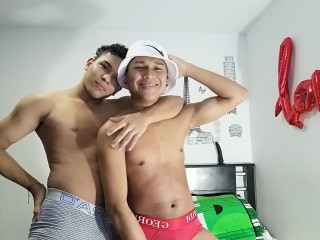 we like to masturbate and shoot our cocks together and kiss

BENNY_FRANK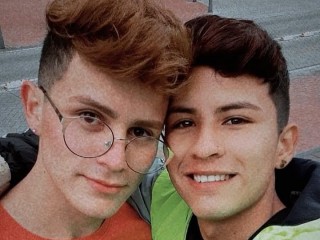 the games, the spankings, deep throats, the c2c, the adventures, and the mischief,

SantyAnJacob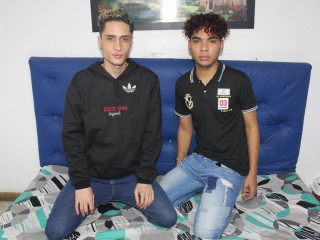 nos excitan los hombres morbosos, varoniles, calientes, hombres dispuestos a liberar todo su mo...

MilaAndMilos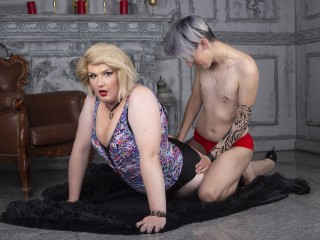 we want to try a lot, we have a lot of fantasies on a variety of topics. come to us and maybe y...

Jack_levi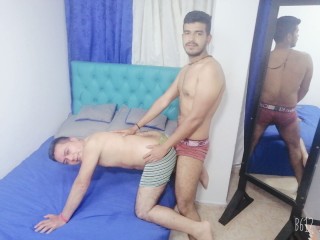 i'm excited to see a veiny hard cock to lick, sucking is my weakness. we like to see that you a...

azraelandjeremy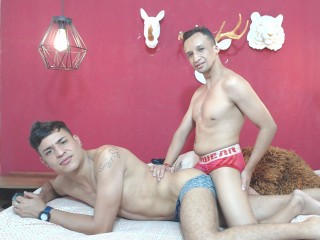 if u interested in show with me ask me . i'm very open minded and love to show of and role play...

Shester_Rocky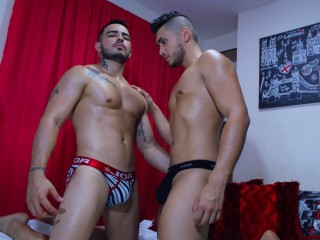 it is extraordinary what we can do, since the connection we have as a treviese couple is quite ...

thejackcouple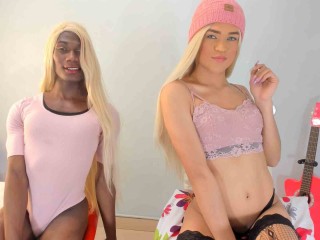 turn me on when watch another couple having sex. we love a master too but, asking about role pl...

arnold_saenz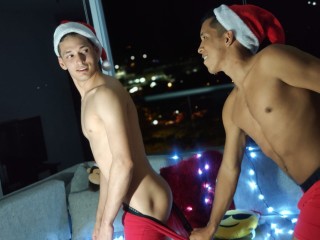 hot kisses, hard and big dicks, anal fuck, roleplay

AlisXAustinX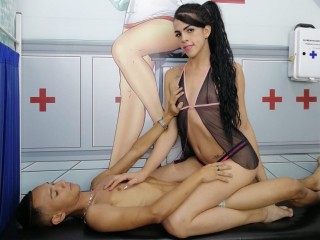 we turned on to warm up, have sex and many fetishes.

AriannaandSofia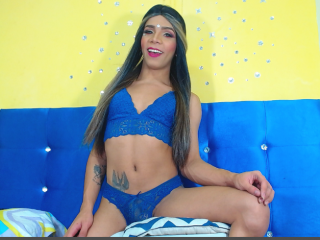 we love men who are left sedcir and behave submissive to our sexual whims

Its_gelviz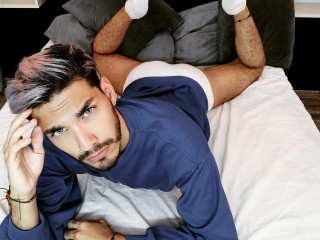 men willing to make us enjoy the best way, hot men, men who want to play with us for a while.

AxelANDAdams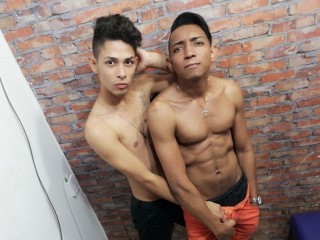 i always like to have the best of us in everything we do since we are two very hot guys erotic ...

lukasandsanty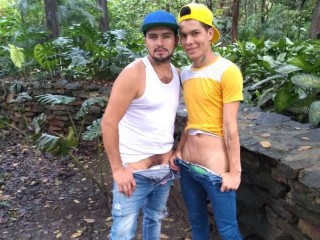 what i like the most is knowing that someone is watching me while i play with my boyfriend i al...

akiranhoshi1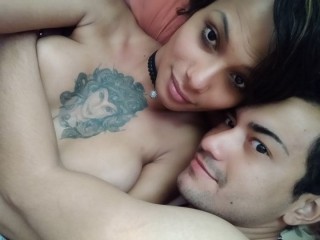 exita us to treat us strong to dominate us and get too hot

BenAndMike
i turn on the white and cute feet of men, i turn on the older guys than us, we like feet, men w...